July 30, 2019
A Perfect Day in

New York City
Ask ten New Yorkers for their idea of a perfect day in New York City, and you'll get ten different answers. However, that's certainly no reason to stop asking. After all, the incredible variety of things to see, taste and experience in New York are part of what makes the city so magical. Plus, you never know who's going to introduce you to your new favorite coffee shop, boutique or spot to take in a view of Manhattan. So, today we're talking to Jo (whose travel adventures you can follow on her blog or Instagram) to find out what her perfect day in New York City looks like.
New York City is one of the most beautiful and vibrant cities in the world—especially when the weather is warm and the sun is shining! There are so many things to see and do that endless books have been written about it. This is my version of the perfect day. Start your morning with a yummy brunch or stop by one of the many bustling cafés for a cappuccino. My favorite brunch spot is The Butcher's Daughter, as their Smashed Avocado Toast Benedict and cold-pressed green juice are delicious. The café is always packed with a lively crowd, so make sure to come early.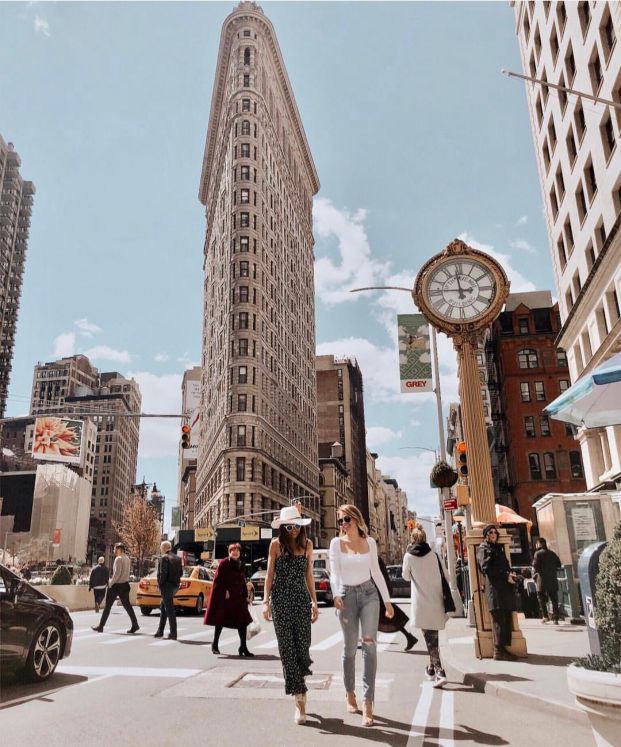 After filling up your tummy, take a stroll through the streets of Manhattan and enjoy the scenery around you. Make sure to pass the iconic Flatiron Building; you won't be disappointed by this impressive landmark. Then, hop in one of New York's finest yellow cabs. Head to the Rockefeller Plaza. Once there, take an elevator to the 67th floor to pay a visit to its observation deck, Top of the Rock! Once you've ascended to the top, you will be treated to sweeping 360-degree views of all of Manhattan and beyond. It's a must-see for anyone wanting to appreciate the grandeur of the Big Apple!
Next stop, Central Park. This is one of my favorite ways to spend an afternoon because it's a nice way to take a break from the chaos and get lost in a green oasis. There is something to do for everyone, whether it's taking a stroll, going on a boat ride or finding a shady spot and setting up a picnic. If you decide to do a picnic, make sure to grab a slice (or two) of New York-style pizza from Sacco. Trust me, you will thank me for this cheesy recommendation!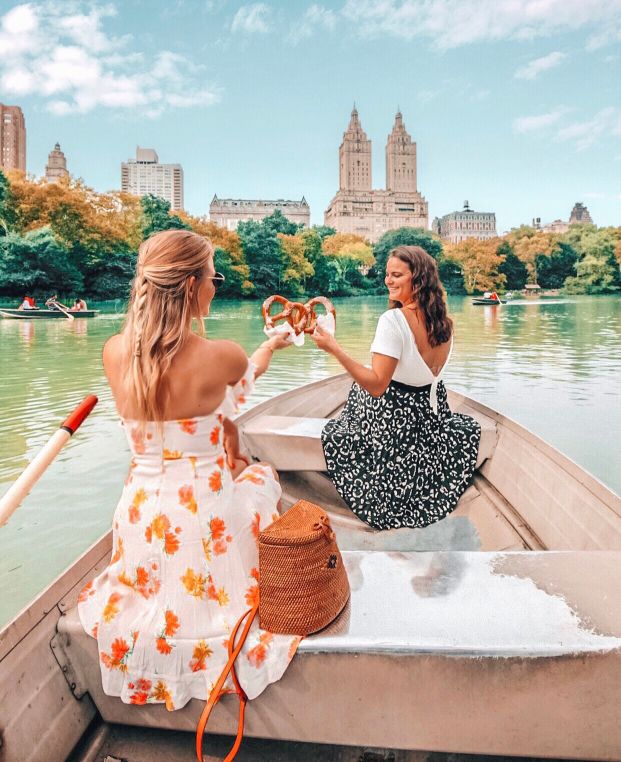 As the day is coming to an end, make your way to Jersey City to watch the sunset over Manhattan's skyline at Liberty State Park. You can see so much of the New York City skyline from here, and it doesn't get as busy as some of the other viewpoints. If you get there early enough, take the ferry to the Statue of Liberty to see Lady Liberty in all her glory or perhaps visit Ellis Island and soak in some history.
Hope you guys enjoyed my version of a perfect day in New York City!