November 27, 2019
Tips for Surviving a Long Flight
Whether you're flying home for Thanksgiving, heading to see the in-laws for Christmas, or planning a New Year's getaway, there's a good chance you're among the millions (hundreds of millions, by some estimates) making holiday travel plans. Obviously, this is (mostly) a good thing. But we won't beat around the bush: air travel this time of year, between the crowds, the weather delays, and the illnesses circulating through the air, can be brutal. Fortunately, the Moroccanoil offices are full of seasoned travelers—so we took advantage and rounded up their top tips for surviving a long flight.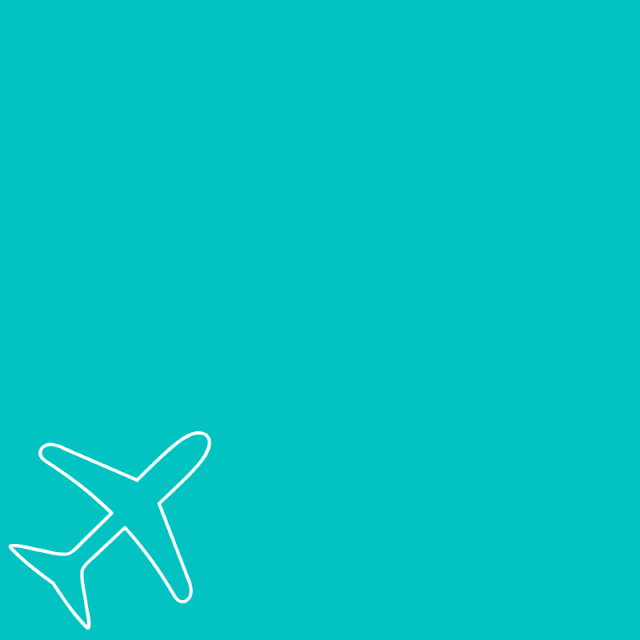 Time Your Red-eye Right
If your travel plans involve a dreaded red-eye, don't despair—just plan carefully. Many so-called red-eyes actually leave in the early evening, depositing you at your final destination in what amounts to the middle of the night. When possible, take the last flight out instead. It feels counterintuitive, but when it comes to surviving a long flight, you're setting yourself up for success. After all, you're much more likely to doze off at 11 p.m. than you are around your normally scheduled dinner time. Want to further up your chances of catching some actual shuteye? Go through your normal evening routine before leaving for the airport. Wash your face, do your skincare, meditate—maybe even take a hot bath. Just leave plenty of time to get through security so as not to disturb your sleepy, serene state.
Check the Seat Plan
There are two types of people: aisle and window. We kid, but seriously, ask the average person which they prefer and it will take them all of half a second to offer up their preference. Depending on the time of day you're traveling, however, you might want to venture to the other side of the row. For instance, on an overnight flight, most people find it easier to sleep in a window seat. Not only do you have a wall to lean up against, you also eliminate the possibility of people pushing past you to use the restroom or jostling you as they walk down the aisle. Bought a ticket that doesn't allow you to pick your own seat? Don't panic. Instead, invest in a travel pillow that will provide much-needed support. (And maybe an eye mask to block out your neighbors. Pro Tip: A silk one will be most gentle on your hair and skin.)
Visit the App Store
A few good films can make all the difference when it comes to surviving a long flight. The good news: most airlines these days offer complimentary in-flight movies and television shows. The bad news? There's always a chance you'll end up on a plane that doesn't offer seat back entertainment—or one where the system isn't functioning correctly. Fortunately, you can still access most movies and shows using the airline's app. Just make sure it's downloaded ahead of time, as most free plane WiFi won't cover you (or prove fast enough) for the app download process. For extra points, log in and check for updates before you leave for the airport.
Dress for Success
Sure, there's something romantic about the idea of air travel in its early days. Men wore suits, women wore heels, food was world-class—the whole ordeal was undeniably glamorous. But that was then. Now, we count ourselves lucky if we're crammed into any seat that's not in the middle and/or score an extra bag of tiny pretzels. Accept the reality of the modern era and prioritize comfort above all else when dressing for your flight. Fortunately, that doesn't have to mean sacrificing style. A pair of faux leather leggings, a long, cozy sweater, and slip-on sneakers look great, feel nearly as comfortable as pajamas, and help facilitate maximum comfort and ease as you venture from Point A to Point B. Whatever you do, though, don't forget an extra-large scarf. It doubles as a blanket in a pinch and can prove to be a real lifesaver when the plane temp approaches arctic. We also recommend a pair of cozy cashmere socks to slip on once you're in the air. Yeah, you might get some weird looks from your neighbor—but it's worth it.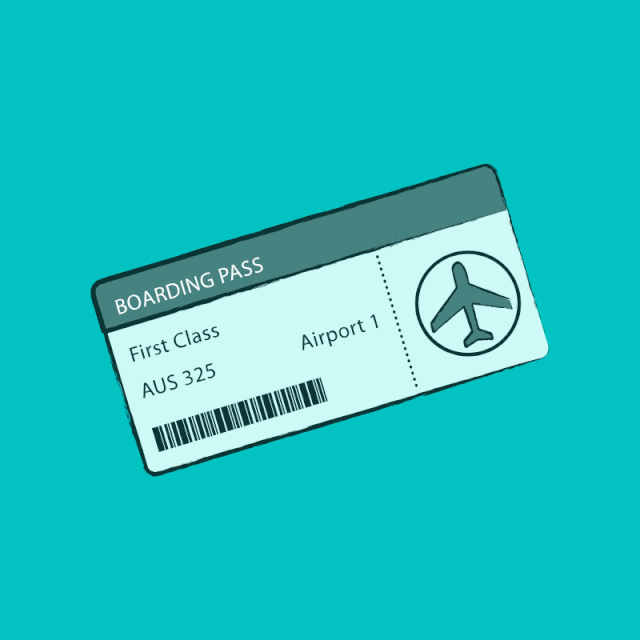 Hydrate, Hydrate, Hydrate
It's no secret that staying hydrated while traveling is paramount. Aside from mitigating the unpleasant side effects of dry cabin air, it will help you stay healthy and keep your energy up throughout any and all holiday festivities. The Aerospace Medical Association suggests that passengers drink 8 oz. for every hour spent in the air. This might sound excessive, but it's easier than you might think. Just reach for (or invest in) a reusable water bottle, fill it up before boarding, then make sure to take advantage of onboard beverage service to keep the hydration going. Pro Tip: If you ask nicely, some flight attendants will even refill your bottle for you! (Which brings us to another rule of thumb for surviving a long flight. Always respect your flight attendants! They're your greatest allies.)
…That Goes for Your Skin, Too
The low humidity levels (in the 20% range—eek!) in the plane cabin make your skin particularly prone to drying out. Fortunately, that particular side effect is easy to combat. While you probably already travel with your go-to Hand Cream and lip balm, it can't hurt to add some additional moisturizing superstars to your in-flight skincare lineup. Pure Argan Oil is a travel favorite in the Moroccanoil offices, in large part because it's a true multitasker. Apply it to your face before takeoff to seal in moisture, then use as-needed to touch up dry spots. It also makes an excellent cuticle oil, if you're feeling inclined to treat your nailbeds to some TLC. Once you reach your final destination, use it to add a nourishing boost to your moisturizer. It's great for elevating hotel lotions when they prove less than adequate. And did we mention its TSA-approved size?
Have an Arrival Plan
Whether you slept or not, most of us disembark from a long flight looking a little…well, worse for wear. (It's not personal. It's universal.) If you're heading straight for a hotel—or your childhood bedroom—this might not be such a big deal. But if you want to quickly refresh your look, it's easy to do so with a few travel-size essentials. Use Dry Shampoo to zhoosh up flat hair or reach for Moroccanoil Treatment to smooth over any frizz or flyaways. (Our Gym Refresh Kit is actually a surprise in-flight favorite. It contains the aforementioned products in travel sizes, plus a reusable water bottle to keep you hydrated along the way.) You can also toss two or three makeup essentials somewhere easily accessible for a quick pick-me-up. And don't forget a brush!
Featured Photo by Benjamin Suter from Pexels