December 4, 2019
Under $25

Gift Guide
Whether you're gifting on a budget or looking for a little something for a coworker, neighbor, or acquaintance, it can be hard to find the right gift at the right price point. Fortunately, a great gift doesn't have to cost a small fortune. Read on for our Under $25 Gift Guide.
Travel-Sized Shampoo & Conditioner
Tiny travel essentials are one of those things almost all of us have a use for, but few of us actually purchase for ourselves. Though more and more hotels are catching up when it comes to providing quality haircare, plenty of them still miss the mark. Having mini versions of high-performance shampoo and conditioner on-hand helps guarantee great hair days on the road or after a workout class—and what's better than that? (Head to our Under $25 Gift Shop to see the full selection.)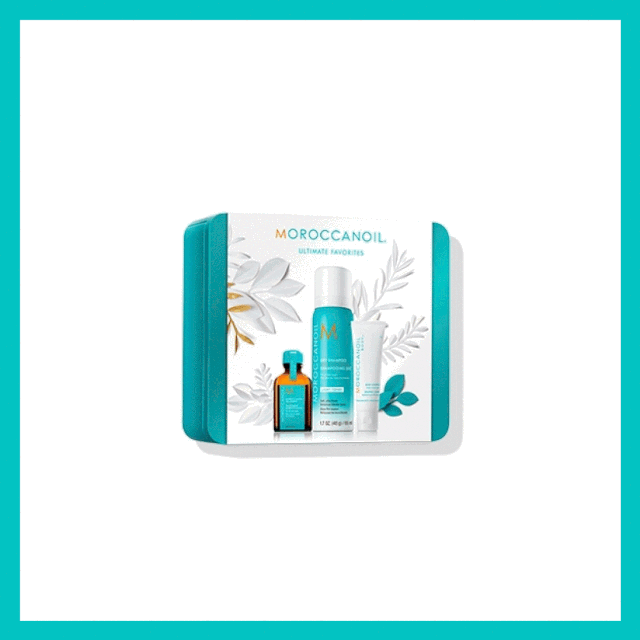 Moroccanoil Ultimate Favorites Set
This go-to gift set is returning to our under $25 gift guide for the second year in a row. (Because it was such a hit the first time. The products are tried and tested fan-favorites, and the price is right.) Featuring the iconic original Moroccanoil Treatment in addition to a travel-friendly Body Soufflé and Dry Shampoo, the Ultimate Favorites Set is composed of exactly the kinds of products most of us reach for regularly. If they're already a Moroccanoil fan, you know you're scoring a home run. And if you're not sure, this kit is the perfect way to introduce them to argan oil-infused alternatives to products that are likely already in their rotation.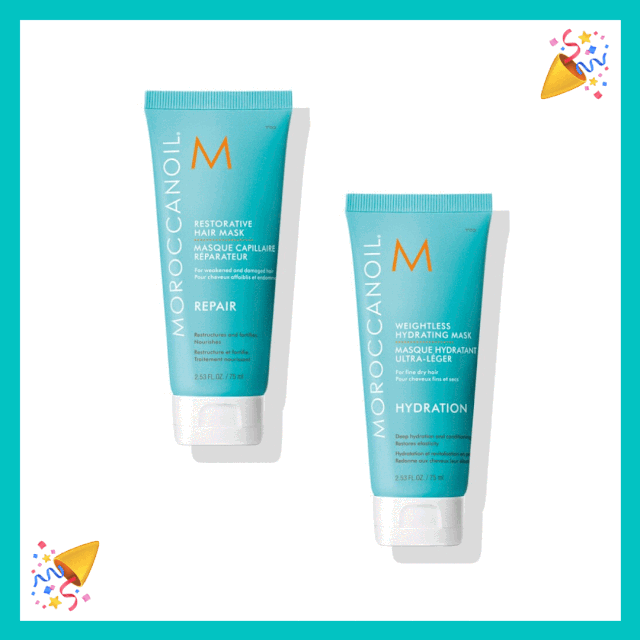 A Pair of Mini Hair Masks
Most people probably should be using a hair mask, because they can handle the heavy lifting your regular conditioner might not be able to tackle. It also doesn't hurt that they're basically an invitation to self-care! It's hard to beat applying one before settling in for a hot bath with a good book. (Although the time-poor among us will be glad to hear that ours work in just 5-7 minutes). Pair a travel-sized Restorative Hair Mask with either Intense Hydrating Mask (for medium to thick hair) or Weightless Hydrating Mask (for fine hair). That way, the gift recipient can alternate as needed.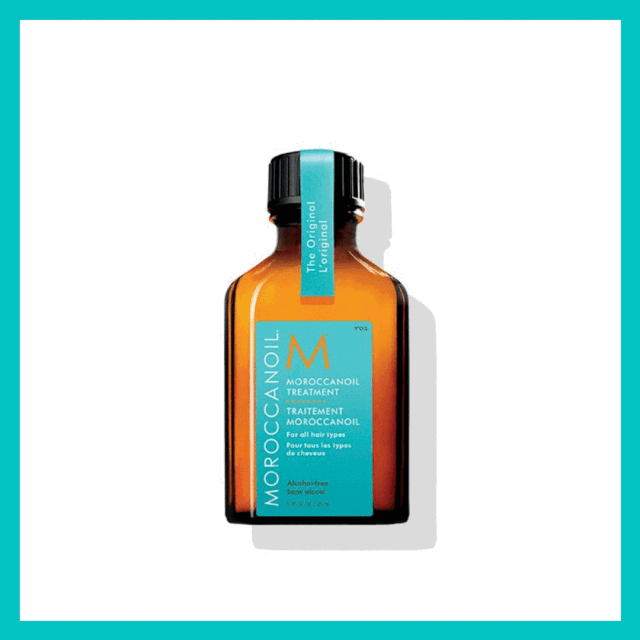 Moroccanoil Treatment Travel Size
Ah, the enduring star of our under $25 gift guide: travel-sized Moroccanoil Treatment. This all-star product conditions hair, fights frizz, detangles, boosts softness and shine, and even helps speed up blow-drying time. Its multitasking nature makes it easy to fit into a pre-existing hair regimen, eliminating the uncertainty that often comes with gifting beauty products. Grab Moroccanoil Treatment Original for medium to thick hair, or try the Light alternative for friends with finer strands. Plus, one of the many benefits of Moroccanoil Treatment is that a little truly goes a long way. So in terms of longevity, a travel-sized bottle of this is more akin to a full-sized version of most other styling products.

A Rainbow of Color Depositing Masks
Maybe your kids' babysitter is always experimenting with a new look.  Maybe you have a niece who surprised the whole family with a streak of purple hair at Thanksgiving. Or maybe you have a friend who just loves trying new things. Help them keep the fun going with a few of our mini Color Depositing Masks in fashion shades. Aquamarine, Hibiscus, and Rose Gold all work on light to medium blonde hair, and Bordeaux will give any brunette a festive crimson hue.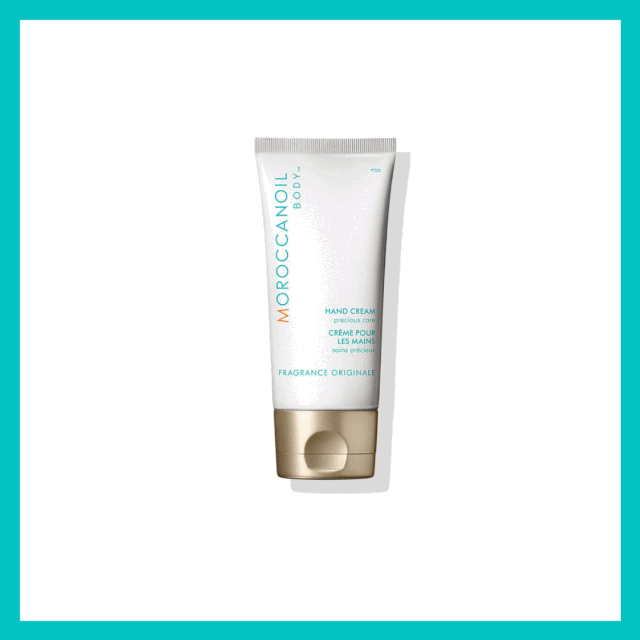 Extra Nourishing Hand Cream
This time of year, Hand Cream is something that everyone—absolutely everyone—truly needs. Ours comes in three fragrances: Fleur d'Oranger, Fleur de Rose, and Fragrance Originale. (For those unacquainted, that's our Mediterranean-inspired signature scent which features notes of spicy amber and sweet florals.) Need we say more?
P.S. Our Under $25 Gift Guide covers the highlights, but there's even more available in the Gift Shop!