May 8, 2019
Mother's Day

Gift Guide
Mother's Day gift shopping is doubly difficult. On one hand, the entire premise is a bit strange. After all, how do you ever find a gift that adequately expresses the love and gratitude you feel for one of the most formative people in your life? And on the other, moms are notoriously unhelpful when it comes to suggesting gifts. ("Just your love" is a nice thought, Mom, but you're going to get that anyway!) So, because giving her the world isn't the budget—or the realm of possibility, for that matter—here are a Mother's Day gift guide full of suggestions that will bring a smile to her face.
For the Skin Care Lover: Night Body Serum
Does your mom always seem to have a solution or suggestion when you approach her with skin care questions? Help her treat her entire body to the high-performing ingredients she's probably already using on her face with Night Body Serum. The lightweight but highly concentrated formula includes Vitamin C ester to smooth and strengthen, Holy Basil extract to help protect skin from environmental stressors and argan and tsubaki oils to address the loss of firmness and moisture. If your budget permits, pair it with a gift card for a facial at her favorite spa.
For the Self-Care Lover: Body Soufflé in Fleur de Rose
If your mom is more likely to book a massage than a dinner reservation and would rather spend a relaxing night in the tub than in front of the TV, choose a Mother's Day gift that speaks to her interests. With a lightweight yet ultra-nourishing formula that's just right for upcoming warm weather, Body Soufflé Fleur de Rose fits the bill. In addition to antioxidant-rich argan oil, it contains shea butter, macadamia seed oil and vanilla fruit extract to help hydrate the skin. For a little something extra, pair with Body Buff in the same scent. What a way to send flowers!
For the Beachgoer: Sun Care Set
Mom deserves her moment in the sun—without the drying, damaging side effects. Pick a few favorites from our Sun Collection to make sure she gets it. We suggest Sun Lotion in SPF 30 or SPF 50 paired with aloe-infused After Sun Milk to keep skin hydrated and glowing. All of the products feature the cult-favorite Monoï scent. (Insider Tip: Monoï oil is the result of soaking Tahitian gardenia in coconut oil for a prolonged period of time.) Include a sweet note of thanks for the hours she spent applying—and reapplying—sunscreen when you were a kid.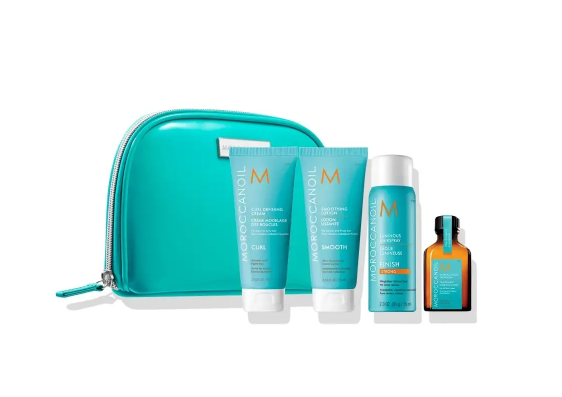 For the Traveler: Getaway Glam Style Set
If your mom loves nothing more than discovering a new place, choose a Mother's Day gift that suits her sense of adventure. The Getaway Glam Style Set contains a travel-sized assortment of a few of our most beloved styling products, including Smoothing Lotion, Luminous Hairspray Strong and Curl Defining Cream. It might not be the all-expenses-paid trip to Italy you'd love to treat her to (someday!), but consider it a trip around the styling world. Plus, TSA-approved sizes mean she can pack them in her carry-on next time she heads to a new destination. If you want to add something else to your gift, we recommend a cozy travel wrap or silk sleek mask—perfect for long flights and happy traveling!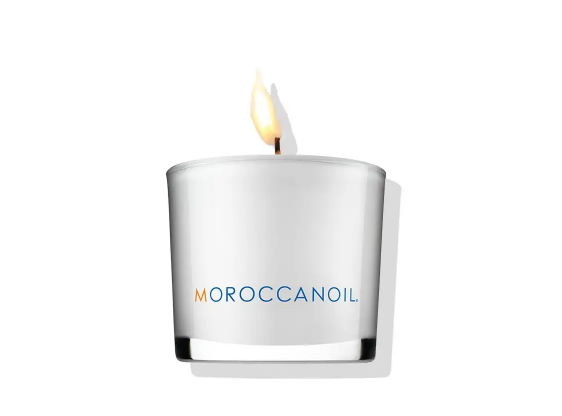 For the Homebody: Candle Fragrance Originale
Candles are a classic gift for a reason. And in our experience, they're most appreciated by those who see their home as their sanctuary. Our candle is fragranced with the signature Moroccanoil scent, a blend of spicy amber and sweet florals that conjures images of a beachside afternoon or Mediterranean vacation. It's also made from premium European wax with a natural cotton wick and has an approximate burn time of 50 hours—which means it will last through plenty of afternoons spent curled up with a good book (suggestion: include one you think she'll love with your gift!), dinner parties with friends and relaxing soaks in the tub.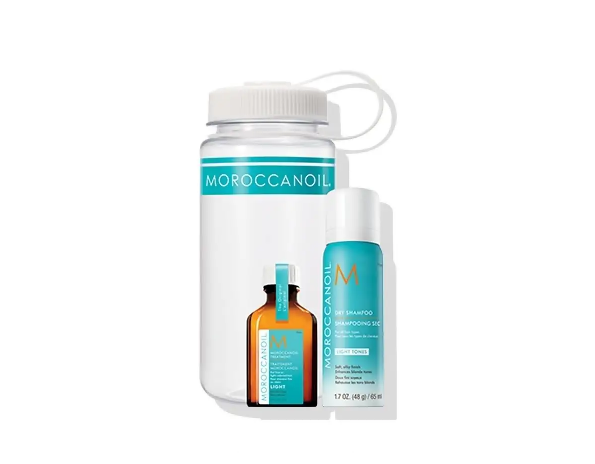 For the Fitness Fanatic: Gym Refresh Kit
This one is perfect for busy moms who always find time to fit in a yoga or spin class. The Gym Refresh Kit features dry shampoo and Moroccanoil Treatment inside a Moroccanoil water bottle—in other words, all the essentials she needs to for a post-workout refresh. It also comes in two versions. Gym Refresh Kit Dark Tones contains dry shampoo designed for dark hair and Moroccanoil Treatment in its original formulation, which Gym Refresh Kit Light Tones contains a brass-balancing dry shampoo that's perfect for blondes and Moroccanoil Treatment Light, formulated for fine or light-colored hair. Pair with a gift card to her favorite workout class or athletic wear brand.