January 3, 2019
Damaged Hair? 6 Ways to

Treat It
Winter can be rough on your hair—the combo of cold outdoor temps and indoor heat can lead to dry, frizzy, staticky strands. And if your hair happens to be color-treated or chemically processed, you could also be dealing with brittleness and split ends.
Since you can't wear a beanie forever, here are six stylist-approved ways to help prevent and treat the damage.
1. Use the right shampoo.
Moroccanoil Educator Katelyn Weible says, "I always start with what is in a customer's shower. Salon-quality shampoos and conditioners are always key." A sulfate-free shampoo, like Moroccanoil Moisture Repair Shampoo, effectively cleanses hair without stripping moisture.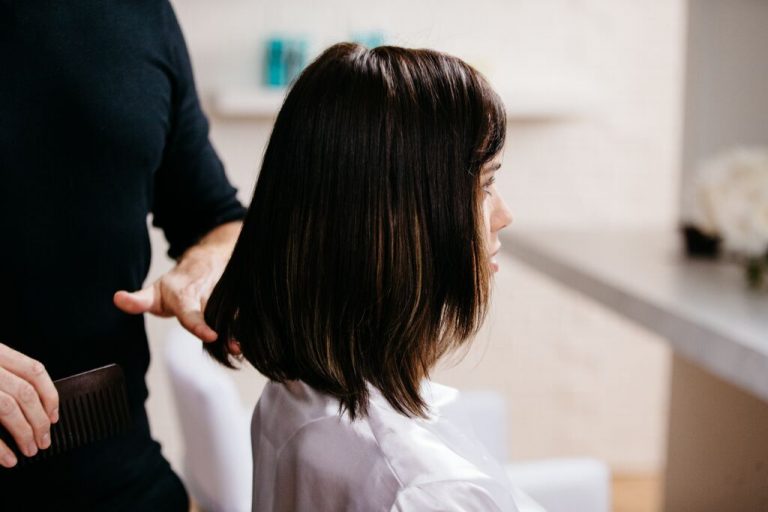 2. Keep up with your trims.
Break up with split ends. Regular trims are the best defense against split ends. Looking to go long? "If a customer is hesitant about losing length, I suggest applying Mending Infusion from mid to ends after styling," Katelyn says.
3. Dial down the heat
Katelyn says, "As a stylist, the most common cause of damage I see is heat styling. The best way to prevent damage is to use a heat setting that is appropriate for your hair, and to apply Perfect Defense before any type of heat is applied." A heat protective spray, Perfect Defense can protect your hair up to 450 degrees. But pro tip: Your styling tools probably don't need to be cranked that high, anyway.
4. Use SPF. (Yes, even in winter!)
"Just like your skin, the sun can also damage your hair. It will often dry out your hair and fade color," Katelyn says. Moroccanoil Protect & Prevent Spray has sunscreens to help protect hair against UV rays and other environmental factors.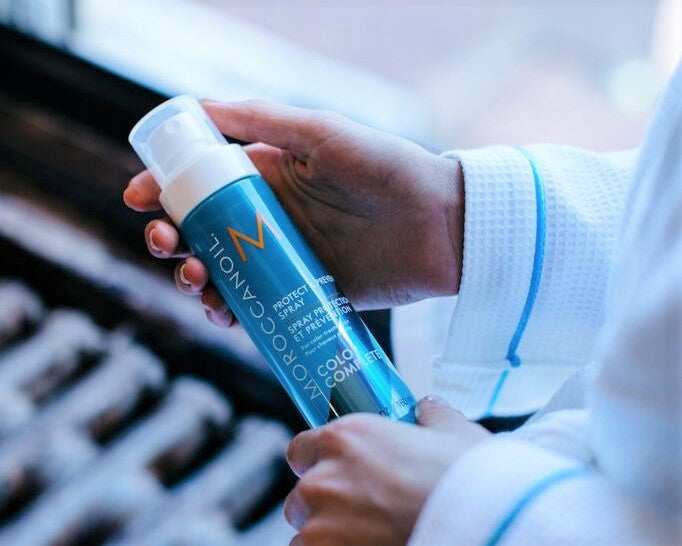 5. Treat hair to a mask.
The right mask can make a big difference for your hair. For instance, Moroccanoil Restorative Hair Mask infuses damaged hair with reparative proteins.
6. Use a satin or silk pillowcase.
It might be surprising, but cotton pillowcases create friction that can snag hair, causing breakage. Silk or satin are more hair-friendly (and glamorous!) choices.